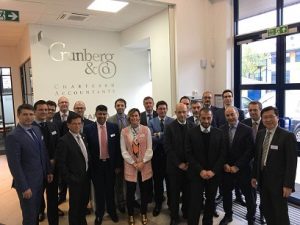 Reanda International hosted the first ever European regional meeting on 2 May 2018 in Reanda UK's new office, participated by a total of 17 partners and personnel from 7 European network firms across Cyprus, Italy, Malta, Portugal, Romania, Turkey and UK along with two Asian network firms from Hong Kong, Australia as well as the Reanda International BJ and Hong Kong office in attendance.
The meeting, as chaired by our European regional president Mr. Charilaos Hadjiioannou, aims to facilitate mutual collaboration and strengthen the exchanges amongst network firms in this fast growing region. Amongst the various agenda items, Mr. Franklin Lau, CEO of Reanda International talked over with the partners on various key factors and new approach to enhance job referrals between member firms while Mr. Huang Jinhui, Chairman of Reanda International proposed ideas and strategies in retaining potential clients for members discussion. In addition, Mr. Charilaos Hadjiioannou highlighted the momentum of increasing volume of referrals in the region and shared the latest referral cases coordinated by him.
In addition to the above matters, the members also had heated discussion over potential cooperating opportunities amongst European network firms, future recruitment plan in the region, difficulties encountered during international job referrals, feedback on the newly launched internal M&A forum as well as the the internal periodic newsletter Reanda Insights.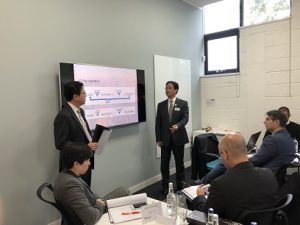 This unprecedented meeting was a resounding success while all attending members exchanged valuable insights on network's future development in order to cater for the buoyant demand of Reanda's clients as well as to gain a deeper understanding of the many cultural similarities and differences in business practices between the East and West.
Presently there are 10 network firms from Cyprus, Portugal, Romania, Russia, Germany, UK, Malta, Italy, Turkey and Greece in the Europe region. According to the policy of the network, the regional president shall be appointed for any regions with five or more network firms. In addition to the new Europe region, presently there are two regions established including the Asia & Oceania region and the Southeast Asia & South Asia region.